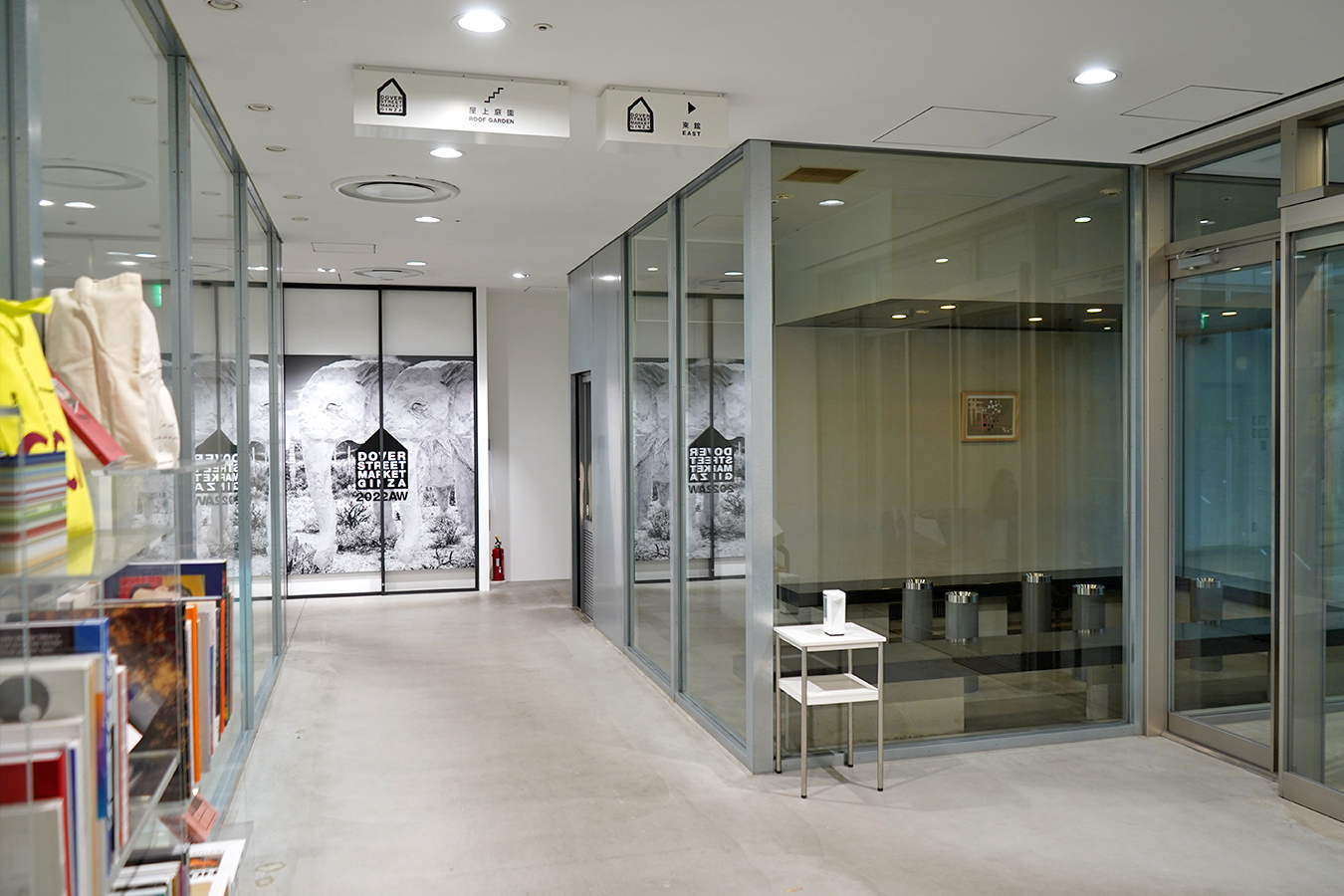 Ginza Komatsu West has a smoking area on the seventh floor.
The emphasis on preventing exposure to second-hand tobacco smoke, or environmental tobacco smoke (ETS), is changing. Provisions for the prevention of exposure to second-hand tobacco smoke were incorporated into the Health Promotion Act that took effect in 2003. In 2005, the WHO Framework Convention on Tobacco Control (WHO FCTC) came into effect, and the Guidelines on Protection from Exposure to Tobacco Smoke were adopted during the second session of the Conference of the Parties to the WHO FCTC held during June and July of 2007.
Accordingly, the number of places where people can smoke is steadily decreasing, with many places turning themselves into non-smoking areas, or existing smoking areas being eliminated. Even in Ginza, the ashtrays that had been placed at regular intervals along Chuo-dori were all removed in 2011.
So why has Ginza Komatsu set up a smoking area in the midst of this no-smoking trend? It is for the simple fact that our customers are made up of both smokers and non-smokers.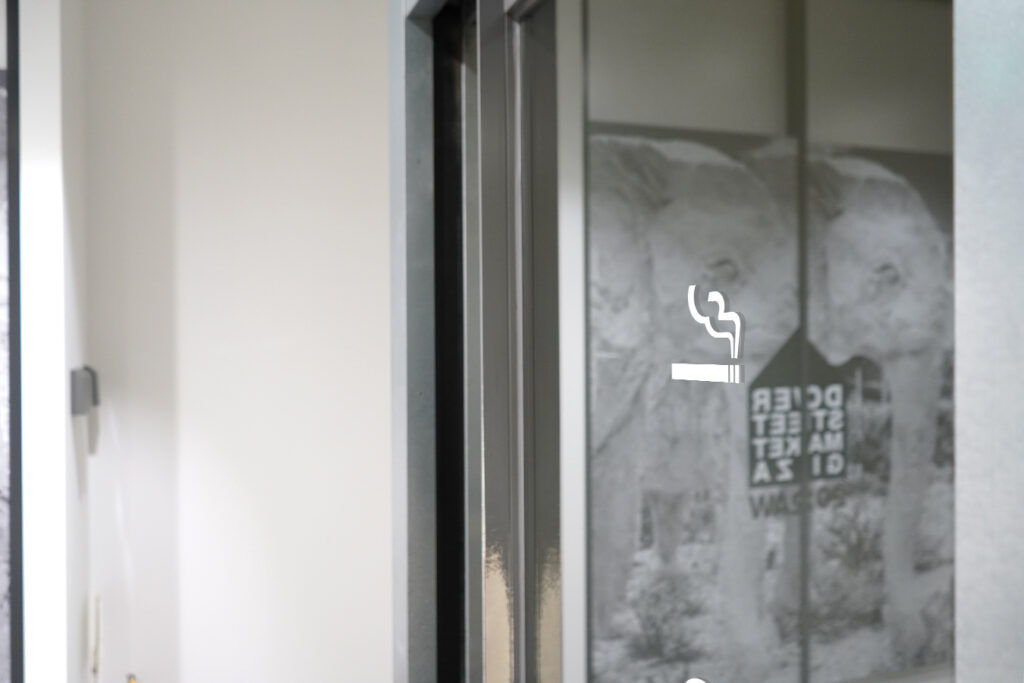 There is a nearby establishment called Ginza Kikusui that and has seen much of the history of tobacco sales in Japan since it was founded in 1903, over a century ago. Specializing in tobacco and smoking supplies, Kikusui stocks a wide array of pipes, cigars, tobacco, and other related goods.
Also located in Ginza is the Japanese headquarters of the world-renowned brand Davidoff, which deals in cigars, pipes, smoking supplies, and perfume.
Attitudes towards smoking vary greatly depending on one's environment and preferences and tastes, and it is not the place of Ginza Komatsu to judge. Neither do we intend to discriminate against or segregate our smoking or non-smoking customers. That is why we decided to provide a smoking area.
When considering the needs of non-smokers, certain things come to mind right away, such as making sure that the smoking area is set apart by partitions that extend from the floor to the ceiling, and that the room is well-ventilated, with no tobacco smoke flowing into non-smoking areas. Additional compliance issues arise when installing a smoking area. The installation of smoke control systems, fire control sprinkler systems, automatic fire alarm systems, and the like are regulated based on the size and use of the building, so the smoking area must take into account regulations for the building as a whole.
Furthermore, regulations relating to the installation of a smoking room include local government ordnances, as well as the Building Standards Act and the Fire Service Act stipulated by national government. To be specific, regulations recommend methods of sucking up tobacco smoke before it spreads and ejecting it outside the building, and stipulate that there must be no more than 0.15 mg of smoke particles per cubic meter of air. The air must flow towards the smoking room at a speed of at least 0.2 m/s in the boundaries between the smoking room and non-smoking areas.
In order to achieve these objectives, Ginza Komatsu adopted a reduced pressure air conditioning system to take advantage of air's tendency to flow from areas of high pressure to low pressure, and made sure to properly establish a duct route for ejecting tobacco smoke from the building.
The smoking area has three glass walls, receiving natural light, and a large wooden bench around three sides of the space, The bench has rounded corners so as to not scrape against clothing, and in the center of the space are six ashtrays. Far from relegating visitors wishing to smoke to some dark, cooped-up corner, we welcome them just like any other visitor to Ginza Komatsu, and endeavor to ensure that they can spend their time here in a comfort.
Despite not being a sales area, this space still requires capital investment and maintenance costs. Nevertheless, we believe it is necessary to have a smoking area in order for both smokers and non-smokers alike to be able to enjoy the time and surroundings during their stay at Ginza Komatsu. So we welcome people to use the smoking area at Ginza Komatsu, even if they don't plan to do any shopping.