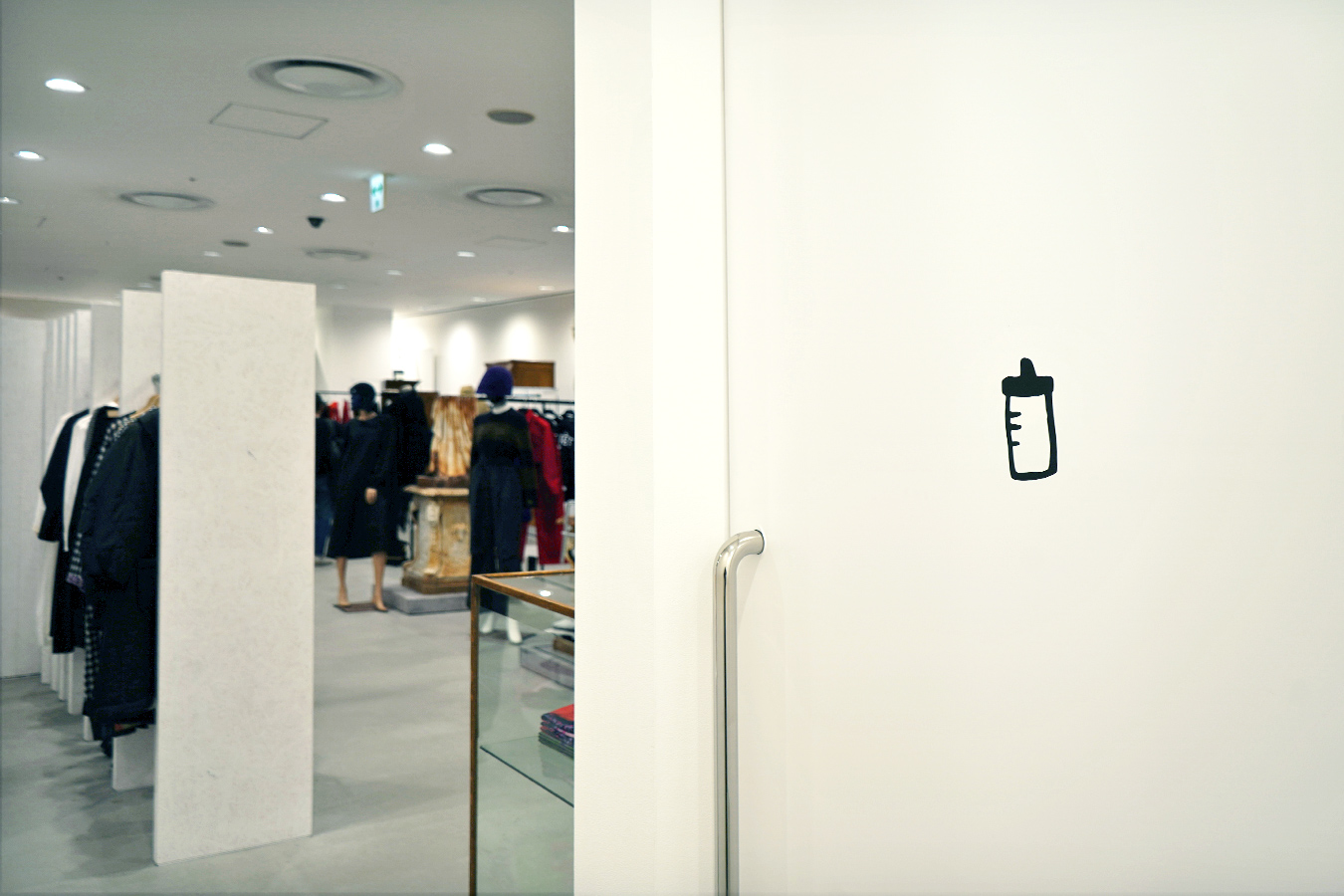 Ginza Komatsu provides a nursing room on the fourth floor of the West Wing as well as the UNIQLO baby changing room on the seventh floor of the East Wing.
Designated by UNIQLO as the kids' floor, the seventh floor is where nursery teachers and staff licensed as kindergarten teachers play with children and carefully keep watch over the entire floor to make sure no children have lost their way. Of course, as they also have the role of advising customers on children's' clothes, they also assist with shopping for children's' items. The baby changing room is also fully outfitted with space for nursing and changing diapers.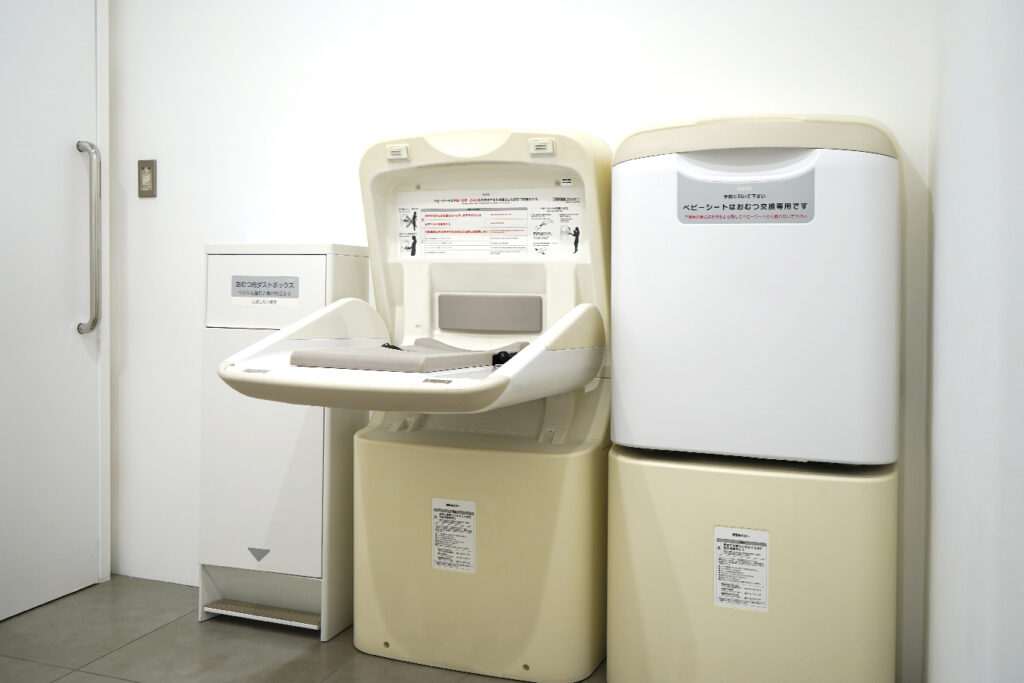 Ginza Komatsu believes that a nursing room is not just a place where mothers take care of their babies. Sometimes it is the father who prepares the formula and gives it to the baby. At other times, it could be the grandparents, a babysitter, or a childcare professional.
All customers who come to Ginza Komatsu are important. Komatsu holds firm to that belief, and has installed a nursing room on the fourth floor of the West Wing that men can use without feeling self-conscious. In the past, nursing rooms tended to be installed in women's restrooms and consigned to the remote recesses of the floor. To make it easy for people who need to use it, we have situated the nursing room where it can be easily reached while shopping, and given it a simple, white-themed interior.
Komatsu Store pays rent to Ginza Komatsu in order to maintain the space for this nursing room, which is equipped with a diaper changing table, baby formula heaters, and two chairs.
Each person goes through various stages of life—including birth, entering and then graduating from school, finding a job, getting married, having and raising children, and retirement. Our lifestyle and environment are affected by the environmental influences of each stage of life we find ourselves in.
Since we do not specialize in caring for infants, we cannot claim to have thorough facilities for that purpose, but we do make every effort to provide the best environment to ensure that families with infants can come to Ginza Komatsu without hesitation. We at Komatsu believe this is one of our missions.
So next time you come to Ginza or Ginza Komatsu and are looking for a nursing room or diaper changing area, please feel free to use our facilities, regardless of whether you plan to do any shopping.