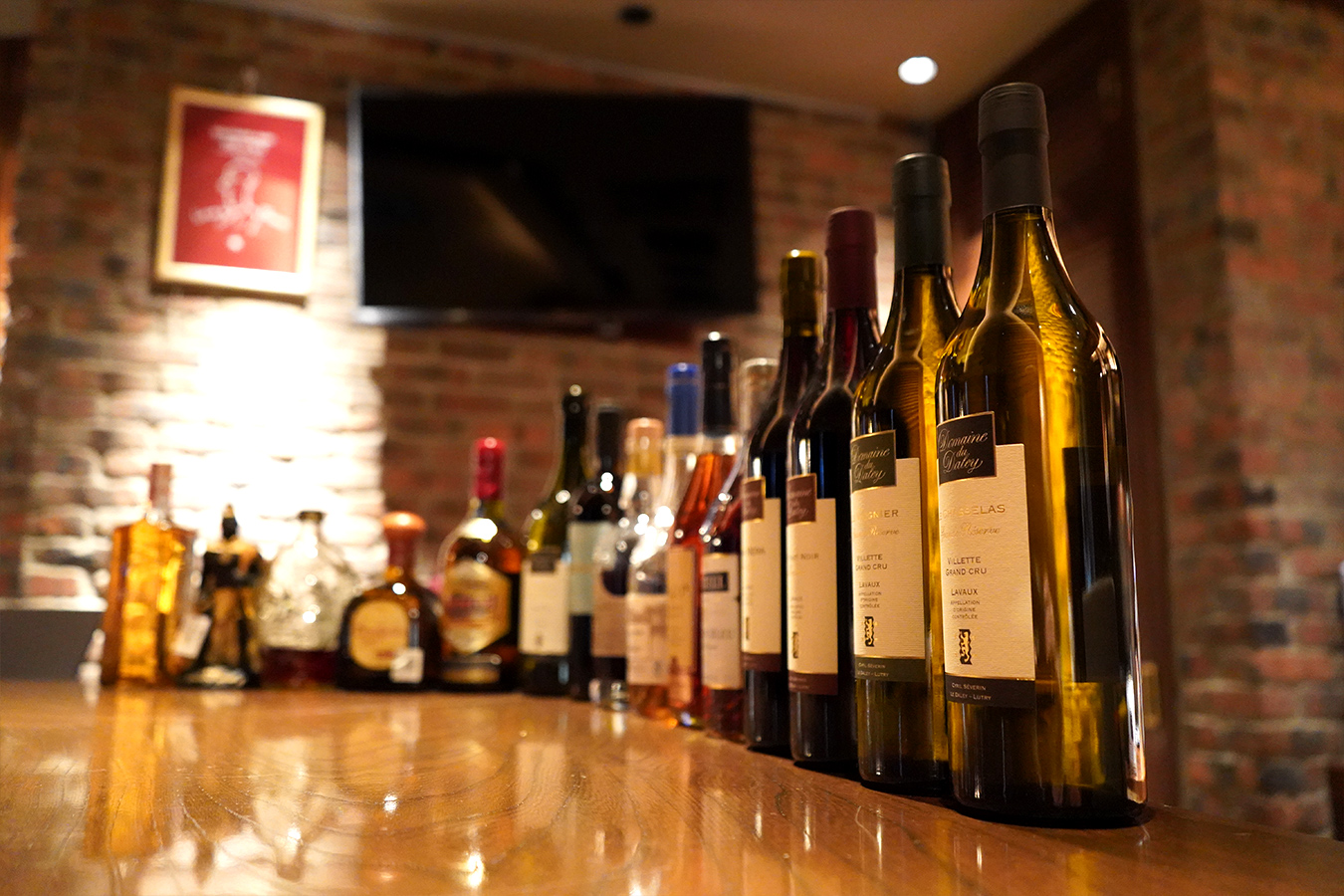 KOMATSU BAR is located on the seventh floor of Ginza Komatsu West, although you may not have noticed, since no signs or menus stand outside marking its presence.
Please drop by and stand in front of its door, Notice the heavy iron handle attached to the thick wood and finely crafted frosted glass. If the round light above the door is on, that's the sign that the bar is open.
The bar counter is topped with a seven millimeter thickness of solid keyaki wood acquired from a store in Kyoto specializing in decorative timber.
In addition to beer, a range of other spirits are available, including Laphroaig Scotch whisky, Blanton bourbon, and Hennessy cognac, and there is a modest wine cellar with a selection of wines that changes to from time to time.
For those coming here directly after work, the bar offers meat and pasta dishes that will satisfy the hungriest of appetites, in addition to snacks like nuts and cheese.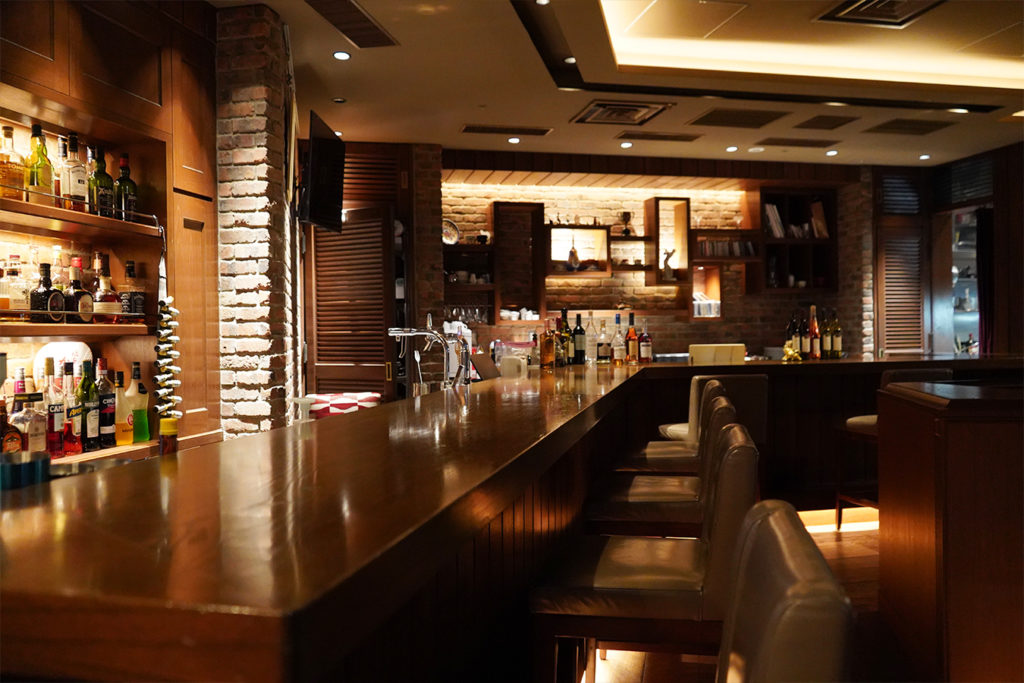 From the comfortable stools at the bar counter to the eclectic range of armchairs arranged at the tables, care has been taken to provide a venue where customers can choose the environment that suits their mood at the time.
Walls of irregularly shaped bricks, warm music produced by tube amps, chairs offering different types of comfort depending on where you sit, and a reading corner reminiscent of a study, KOMATSU BAR's interior is designed with the aim of providing customers with a place where they can feel comfortable spending time indulging in their own unique life stories, without having a sterile atmosphere forced on them that is devoid of character.
Whether you're on your way home from work in Ginza or you've just finished shopping with friends, come enjoy a blissful time away from the din and bustle of the city and comfort your soul.