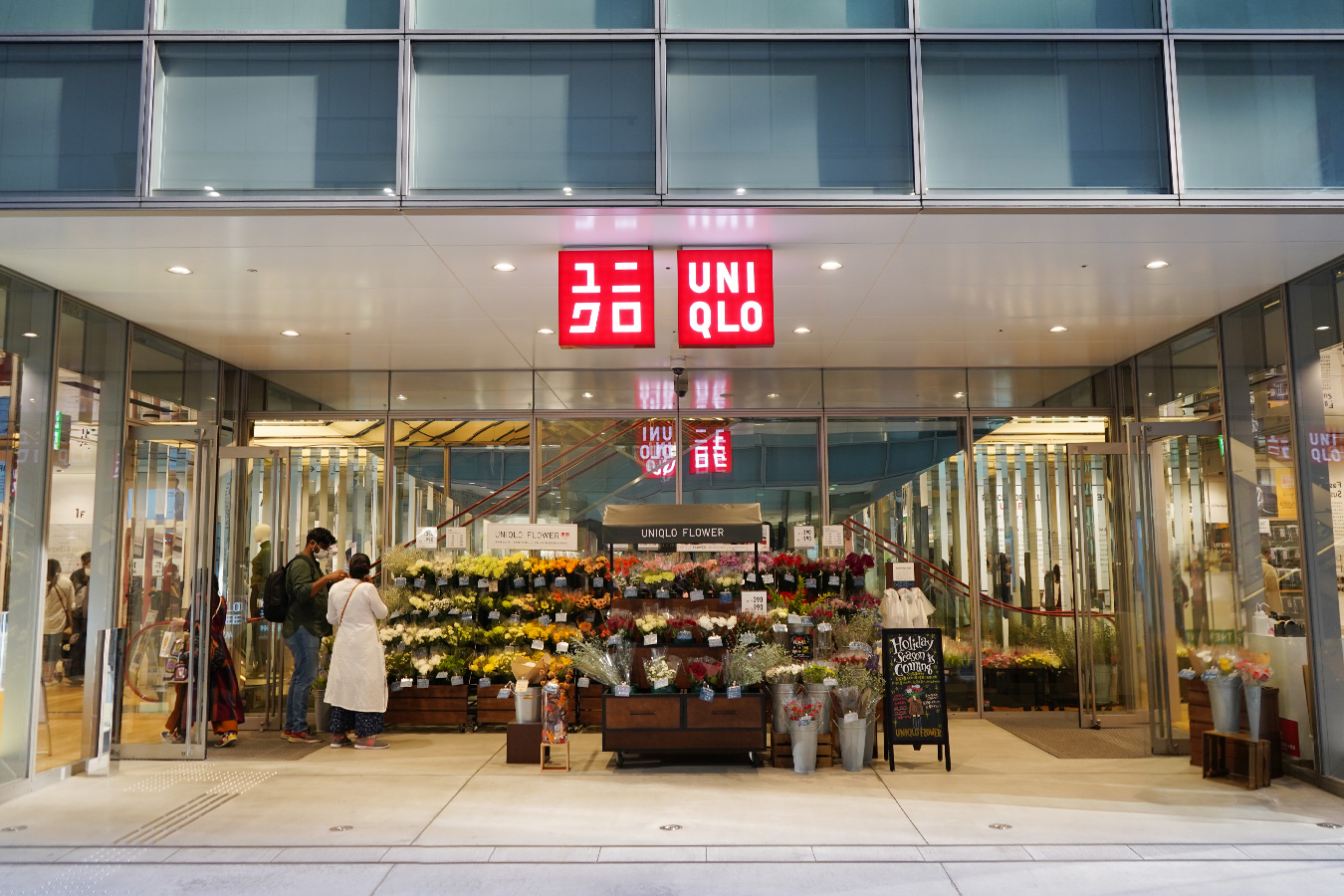 Ginza Komatsu is pleased to welcome UNIQLO into its entire East Wing, from floors one through twelve. UNIQLO brings apparel to the world as highly finished parts to facilitate an overall look. Its clothes are made based on the values of the people who wear them. They are clothes for all of the people of the world.
With a sprawling floor space of some 4,950 m2 (1,500 tsubo), UNIQLO's newest and largest global flagship store, UNIQLO Ginza, is the place for shoppers to enjoy the best and most seasonal apparel items from Japan's leading clothing retail chain.
The floors are arranged by category, from men's and women's to kids' and baby clothing, and UT T-shirts, and in addition to offering a full ranges of UNIQLO product lines, the store can also cater to a wide range of people, with 100 of the 520 store employees coming from other countries. A total of fifteen native speakers covering six languages—Japanese, English, Chinese, Korean, French, and Spanish—are on hand at all times keeping an eye out to serve the needs of tourists from abroad.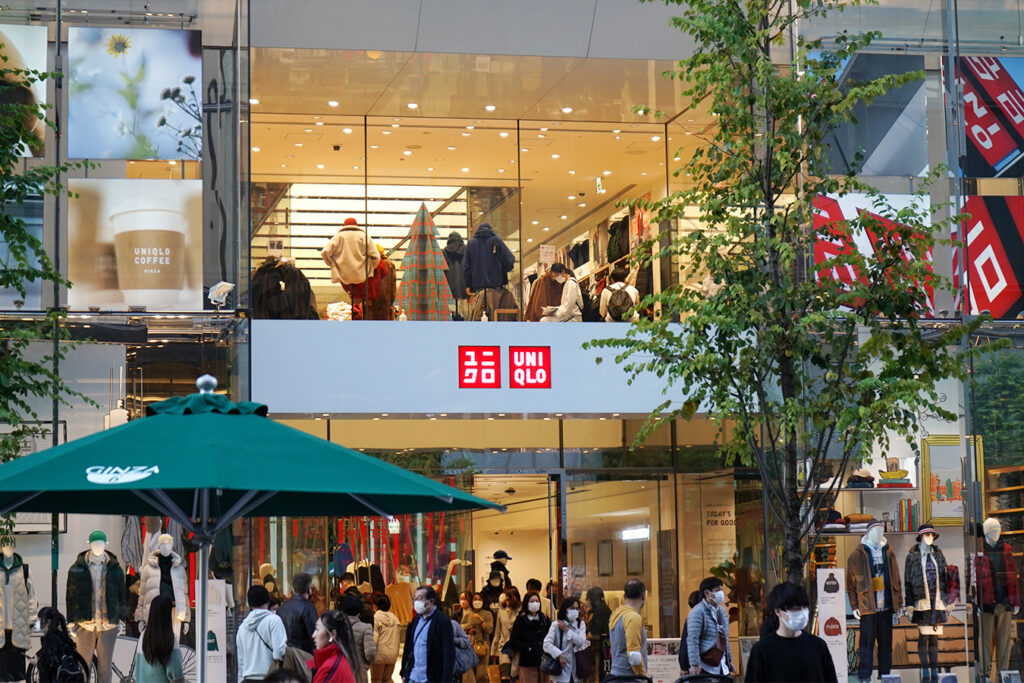 The ground floor, dubbed the "Welcome Gate," features a two-level atrium with twenty-one rotating mannequins. This space exhibits the most recommended looks of the season, changing the product lines on a monthly basis in conjunction with the UNIQLO Ginza Special floor on the twelfth floor. The concierge desk on the ground level is staffed with six concierges, providing a full range of customer service, including information on the store and surrounding area.
The Men's and Women's Season Selection floors on the second and third levels offer featured items on sale at that particular time. The women's floors—Women's Smart Casual, Women's Casual, and Women's Inner (undergarments)—take up floors four, five and six, respectively.
UNIQLO's first floor devoted to children and babies, the seventh floor is staffed with nursery teachers and personnel licensed as kindergarten teachers. A baby changing room can also be found here. The men's floors—Men's Business Casual & Men's Inner and Men's Casual—occupy the upper floors eight and nine, respectively. Floor ten features UNIQLO and Undercover's collaboration brand UU. The next floor up is dedicated to the UT Store, the T-shirt shop that moved from Harajuku to reopen here on the eleventh floor. Floor twelve is the UNIQLO Ginza Special floor where events are held on a regular basis.
UNIQLO Ginza, which took the gutsy move of designating as a showroom the ground floor that faces the street and would normally be expected to generate high sales, successfully keeps customers feeling happy and comfortable while they shop by implementing different layouts on each floor in accordance with shoppers' customs and behavior. Fast retailing Co., Ltd., which runs UNIQLO, an innovative global company that exerts a major impact on the global market, has as its philosophy the objective to do anything and everything for the customer, and is well poised to continue its relentless ventures into the world market.
Founded in 1946 by Takeo Kosaka with the goal of "providing customers with dreams and new cultural lifestyles," Komatsu Store strives to offer dreams and inspiration, using Ginza as a platform from which to continually inform people in Japan and the wider world of new products and activities they've yet to experience.
Although people's dreams change with the times, when they form new dreams, Ginza Komatsu and UNIQLO are confident that we will be able to make the journey with them in a mutually beneficial relationship.