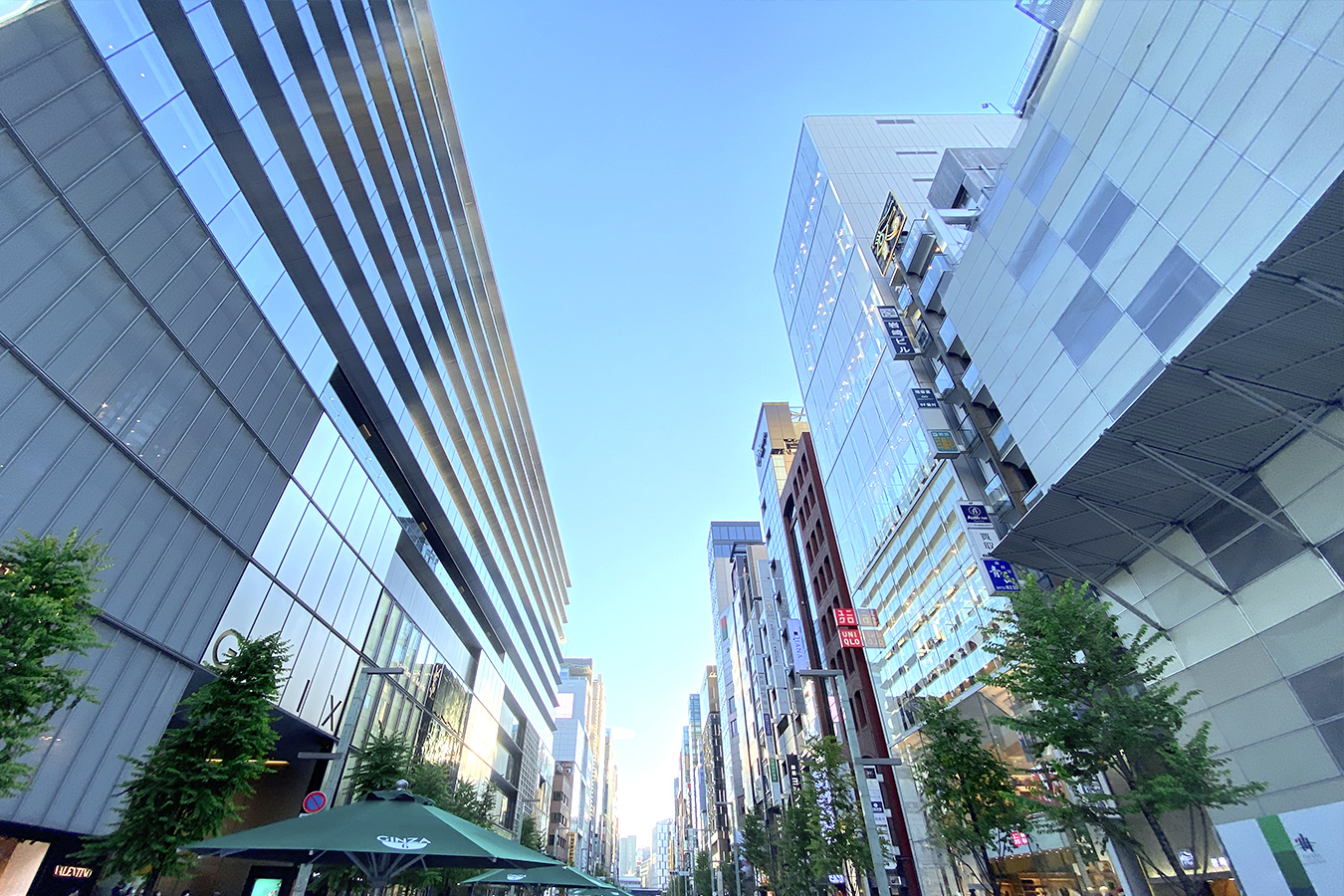 UNIQLO operates out of our East Wing, and Dover Street Market Ginza COMME des GARÇONS out of the West Wing.
The combination of UNIQLO, which is expanding from Japan into the international market, and London-based Dover Street Market, which is headed by Japanese designer Rei Kawakubo, is a study in contrasts, with one offering 'real clothing' with standards that reassure, and the other offering a one-of-a-kind concept store that is distinctly individual. These two companies became global brands by different approaches and have completely different characters.
However, both are stores that Japan can be proud of on the global stage, with clearly-defined corporate identities, contemporary appeal, and fresh brands. Both allied themselves with Komatsu due to their desire to open top-rate stores in Ginza.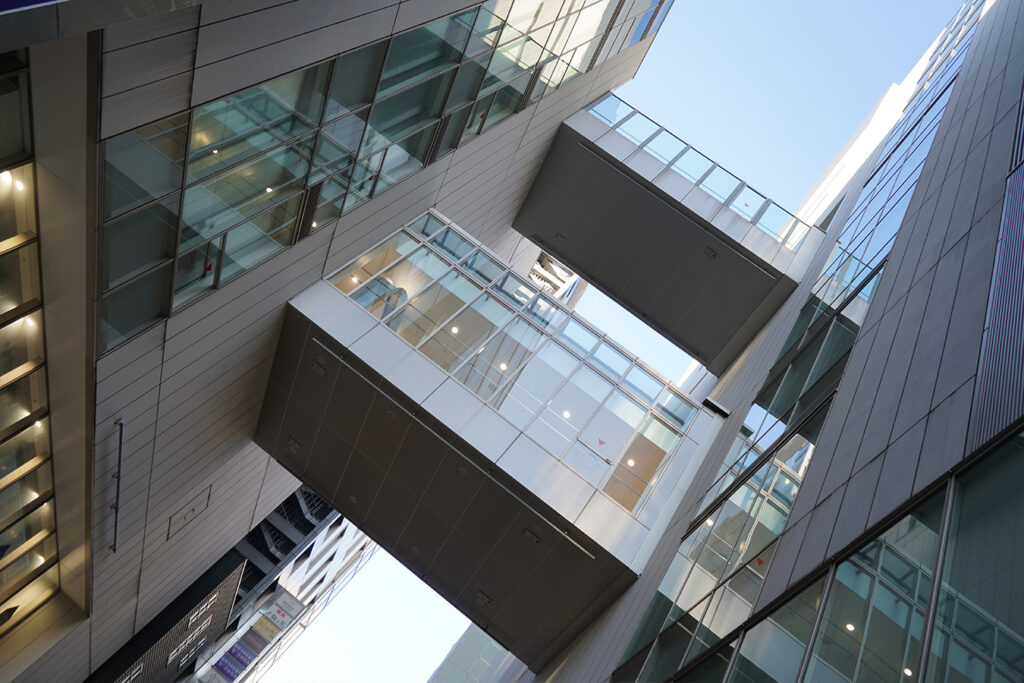 Thus, two stores came into being in one location in Ginza, both global but with completely different perspectives. Rather than simply making a box and filling it with tenants, we chose to believe in our tenants' strengths, modifying the box and promoting the building as a single brand. We take pride that this has been successful in that Ginza is now making the world aware of a new approach and set of values for the commercial real estate leasing industry.
Ginza Komatsu adopted a design that intuitively demonstrates the vitality and energy of the two brands. We believe that customers going back and forth between these two stores using the ground-level passage and the bridges on the fourth and seventh floors are sure to enjoy the interaction between these brands. We at Komatsu, which has upheld the motto of being a store that sells dreams, believe that both brands, which are continuously innovating, will continue to keep customers happy.
Home to many jostling stores—both old and new, domestic and foreign—Ginza is a town that embraces diversity. It acquires its unique charm by blending the personalities of the stores within its borders, and we think the addition of these two brands will produce a town where the colors are that much more vivid.