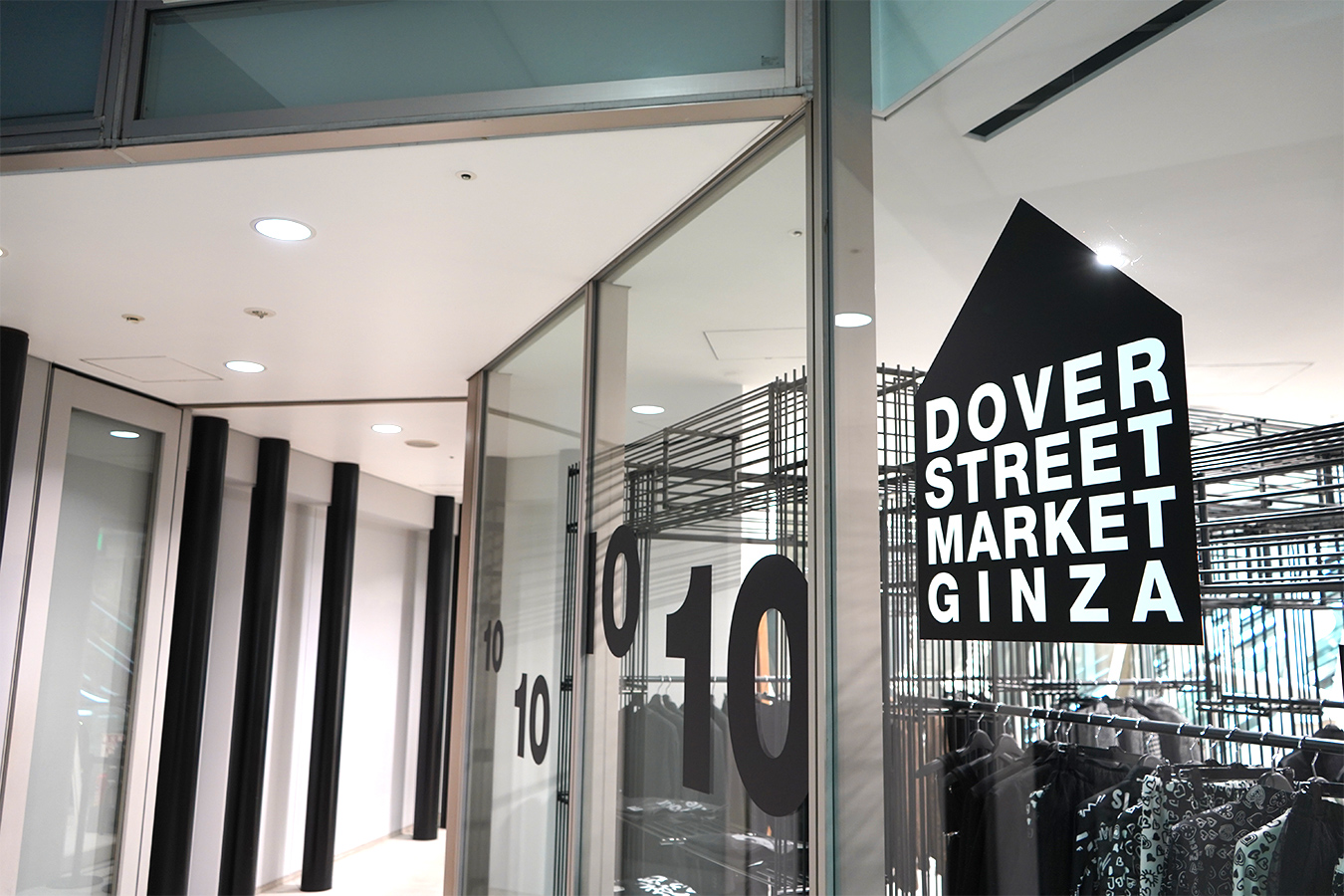 Komatsu first encountered COMME des GARÇONS founder Rei Kawakubo well over two decades ago. At the time, it was running Komatsu Store, and in the process of considering a wide array of potential tenants to come and set up shop at its property. COMME des GARÇONS was one of the candidates, but, unfortunately, the timing didn't work out, so those plans ended up going by the wayside.
When we went about restarting the business as Ginza Komatsu, we met with Ms. Kawakubo again, and it was decided that COMME des GARÇONS would set up Dover Street Market Ginza COMME des GARÇONS in the West Wing, where the former annex building once stood.
Dover Street Market is a concept store under the direction of Ms. Kawakubo. It has its main store in London. Before coming to Ginza, it had a shop in the ZOZOTOWN fashion online mall and at one time opened a popup store in Aoyama, Tokyo, but Dover Street Market Ginza COMME des GARÇONS is the first permanent brick-and-mortar store the company has set up in Japan.
Many in Japan appear to be inclined towards fads, and observing the fluctuations in popularity of even one fashion brand is enough to make one's head spin. Ginza Komatsu, however, has looked for tenants, and customers, with whom we can foster long-term relationships.
This is simply because the relationship we have with our tenants is of a long-term nature, and likewise that with our customers is also long-term, not transient. For we believe that we can satisfy our customers better through building ongoing relationships with them.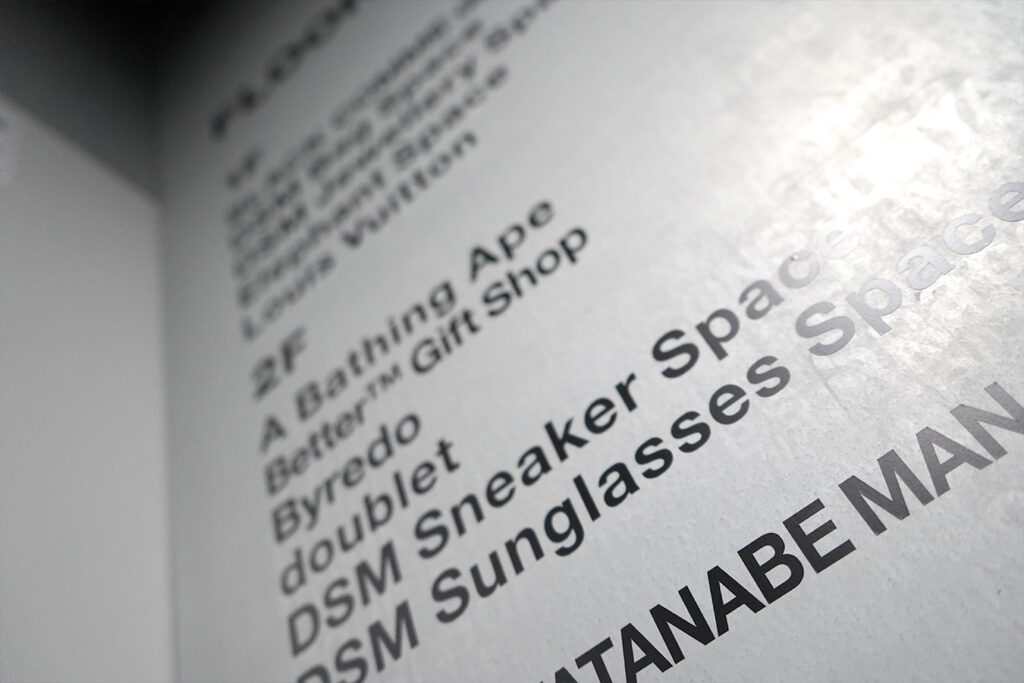 Dover Street Market Ginza COMME des GARÇONS consists of six floors, and is based on the worldview of each featured brand, beginning with COMME des GARÇONS' own brands.
Louis Vuitton's concept store on the third floor features a lineup of new collections by men's studio and style director, Kim Jones, and the space also plans to feature temporary theme-based displays of women's' collections and leather goods. With a white motif, the Celine brand on the fifth floor highlights the popular bag collection together with a wide range of other items.
10 corso como, which was established in 1990 by Carla Sozzani and operated a joint-collaboration with Ms. Kawakubo in Aoyama until spring of 2012, has set up independently on the sixth floor. The floor also exhibits the top portion of the White Pulse art installation, a sculpture by contemporary art flag-bearer, Kohei Nawa, that extends all the way up from the ground floor.
COMME des GARÇONS shop staff are joined by sales staff from other brands in the store to interact with market visitors near the store entrance.
In addition to limited time-offer items released by the shop's various stores, the store opening saw the sale of some surprising collaboration items by A Bathing Ape® and COMME des GARÇONS PLAY on the second floor, Dover Street Market Ginza COMME des GARÇONS and mastermind JAPAN, which created a special exhibition space on the fourth floor, and Supreme and COMME des GARÇONS SHIRT.
Ms. Kawakubo comments, "I want to create a kind of market where various creators from various fields gather together and encounter each other in an ongoing atmosphere of beautiful chaos." This "beautiful chaos" philosophy was exactly the thing that was being sought after by Komatsu, which knows how to appeal to customers as a Tokyo store.
Dover Street Market Ginza COMME des GARÇONS, which has twice the floor space of the main store in London, has surprises in store for you every time you visit. It is the wish of Komatsu, which has held the motto of "providing customers with dreams" since its establishment, that Dover Street Market Ginza COMME des GARÇONS be loved by customers as a store that shares those sentiments.