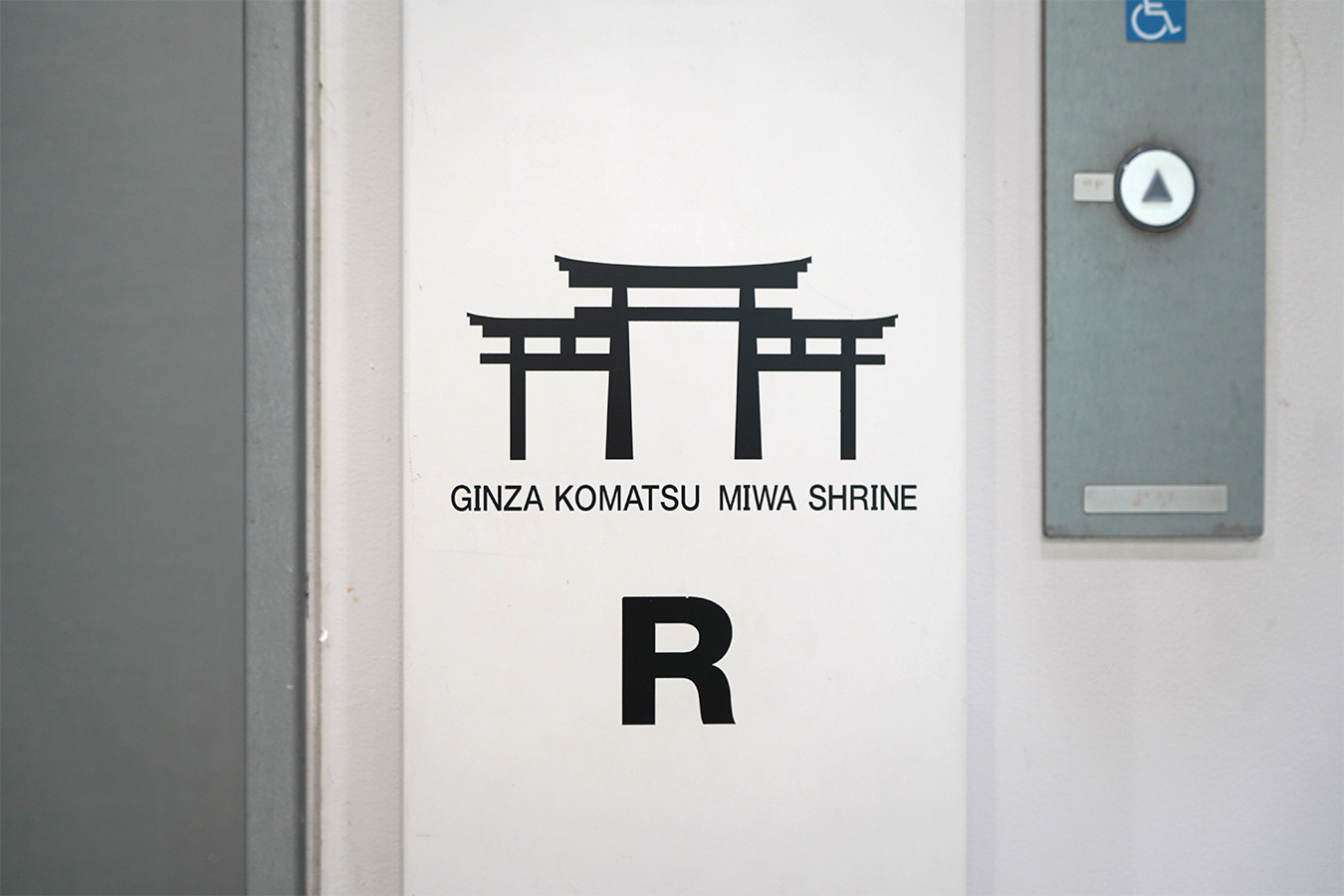 The rooftop of Komatsu Store comes with a Shinto shrine, situated right under a broad expanse of sky, belying the fact that it's in the middle of a metropolis—the perfect spot for a shrine called Tenku Jinja ("Shrine in the Sky").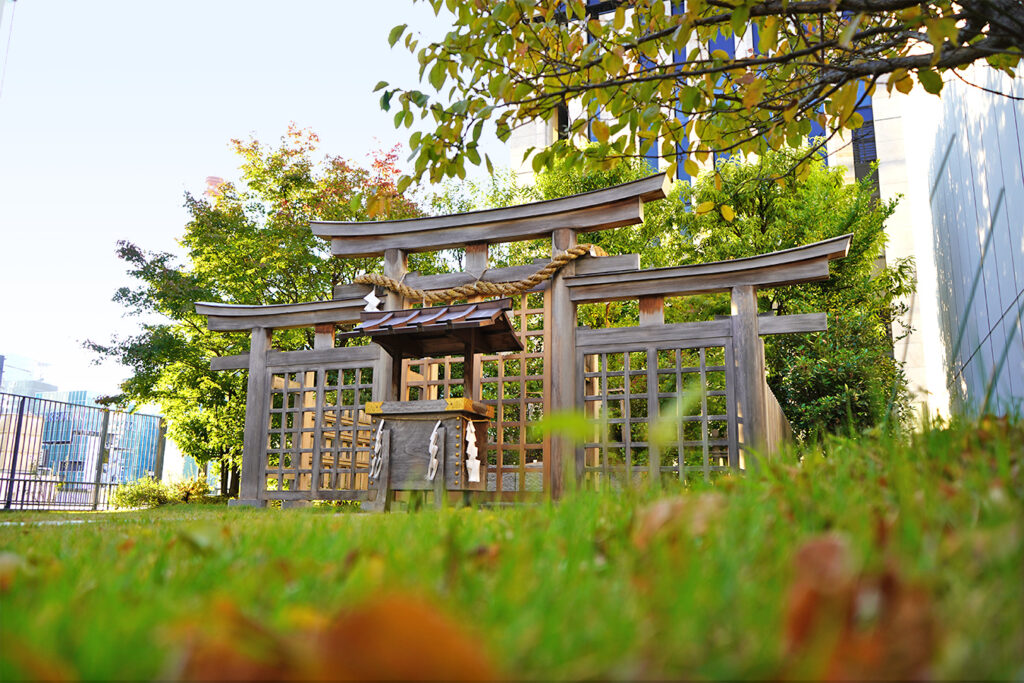 It is dedicated to the Shinto god of Omiwa Shrine, otherwise known as Miwa Myojin Shrine or Mount Miwa, located in Nara Prefecture. Omiwa Shrine is Japan's oldest shrine, and continues to communicate the ancient form of the Shinto religion to people today. The whole of the mountain known as Mount Miwa is considered to be the shrine.
The rooftop shrine was installed in 1992 as a result of events leading from a specific incident. Company president Kei Kosaka became interested when he saw an artist who was holding an exhibition at our Amuser event space sprinkle sacred sand from Omiwa Shrine as part of a prayer that the exhibition would go well.
The president felt fate had had a hand in him witnessing this event because a tragic incident had recently occurred in which an employee passed away while working, and Mr. Kosaka himself hadn't been feeling well either. When the artist introduced Mr. Kosaka to Omiwa Shrine, the president promptly visited the shrine and climbed Mount Miwa, something he was to repeat several times later. After worshipping thus many times, he installed a household Shinto altar in the president's office, and eventually had the Shinto shrine installed on the roof.
Every year, before the morning assembly on the first business day of the New Year, we have the chief priest of a Shinto shrine come and perform a purification ceremony. In the lead-up to the building's renewal, we plan to give the shrine on the roof a new look. After its makeover, we plan to make it accessible to the public so that customers to the store can also worship there. We look forward to the completion of the new roof, and hope that many people will come to worship at Ginza's shrine in the sky.