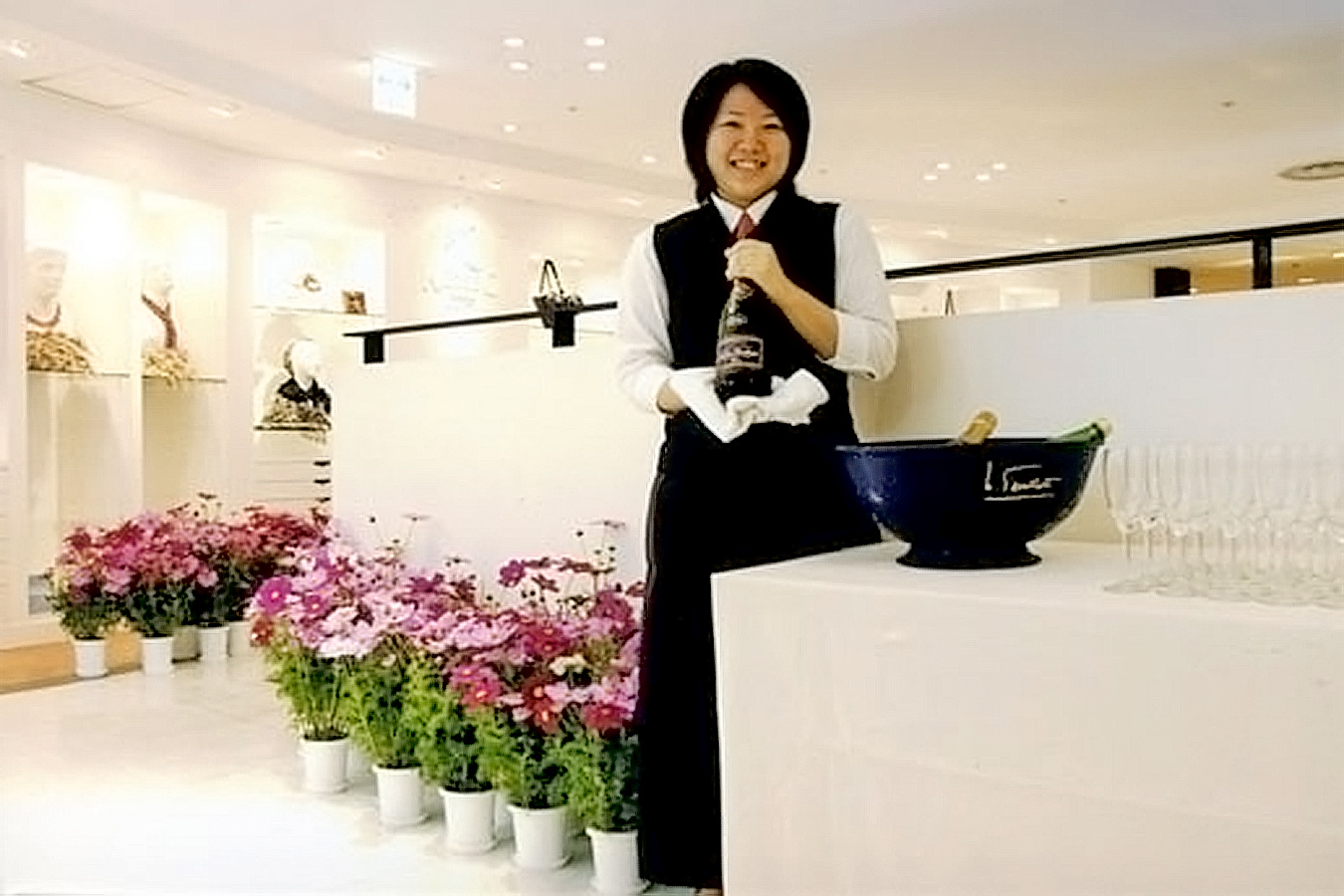 In the lead-up to the store temporarily closing for renewal, every Friday we held an event called Champagne Night. We gave customers complimentary champagne to drink at their leisure while they looked around Ginza Komatsu. Thanks to our many loyal customers, the event was a big hit, and we saw large turnouts.
You would probably never see customers viewing products with glasses of champagne in their hands at other department stores. It's no exaggeration to say that such an event could only be held at Ginza Komatsu. Other department stores would probably worry about any number of potential problems. What if customers soil goods by spilling the champagne? Wouldn't the tenants object? Would all customers be happy with such an event? The list goes on.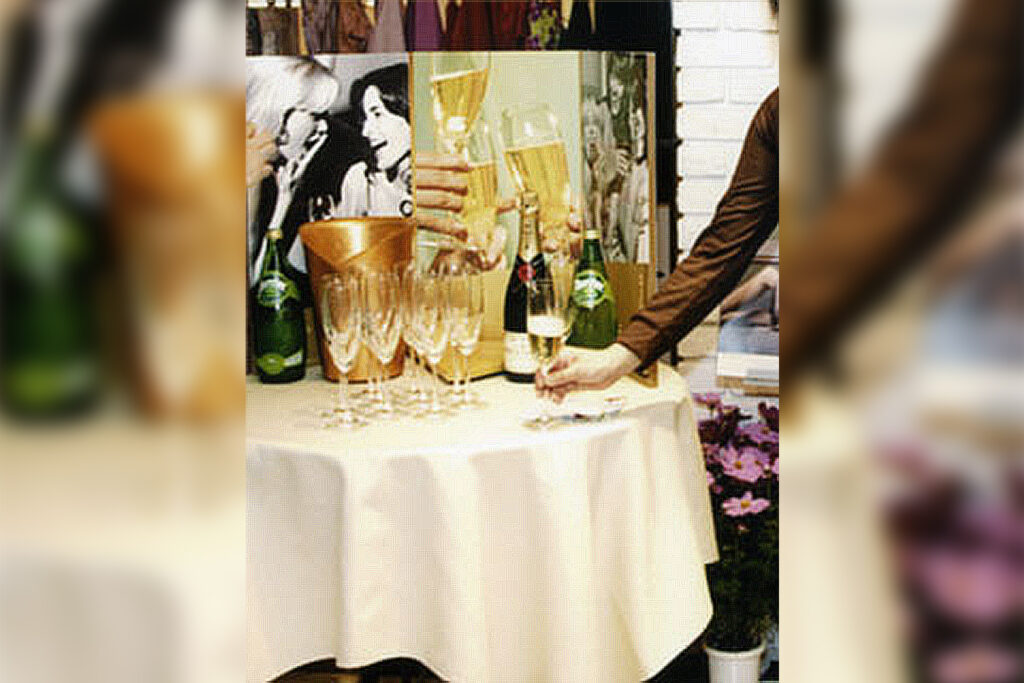 But there's a reason we continued to hold this event every week without fail. Of course, seeing and hearing our customers enjoy themselves was part of it. The number of customers who looked forward to it was another reason. These are powerful motivating factors. But, more than anything else, the motives that initially roused us to action originated in the core principles that define Komatsu Store and Ginza Komatsu. We want our customers to experience something besides buying products. We believe that providing such experiences is part of our role. We want customers to visit Ginza Komatsu and spend time with us, not just for shopping. We believe that when customers spend time with us, it eventually leads to the customer's benefit. Such time is part of the experience through which each customer discovers his or her own identity. Our job is to help customers achieve this.
It didn't matter that other places weren't doing this. We believed that it would satisfy our customers. Komatsu Store is unique in being able to create that kind of experience. When we went around to the businesses that are tenants in the building and presented them with the proposal, they all gave their willing consent. We are convinced that this was possible precisely because of the relationships we had built up over the years.
We don't have any formal manuals at Komatsu Store. Our style is to create things together. Our 'manual' is the ideas that we all come up with. We believe that the things we create define our unique service, the essence of Komatsu Store. And Komatsu Store doesn't create alone. We do it together with all of the people we have relationships with. Progressing together from one creative endeavor to the next is the Komatsu 'manual.'
The reason Komatsu Store has continued to be known for being innovative is because we are always looking for what we can achieve at the current moment and making it a reality. What we mean by 'novel' is presenting to our customers the things that we ourselves find interesting. It certainly doesn't mean that we have been fixated on things 'novel.' Rather, it is just that, in the end, we have managed to do things that our customers have felt were novel. The result is in accord with the essence of Komatsu. And that is the approach we will continue to take as we move forward.
We feel certain that the birth of the new Ginza Komatsu will bring forth this kind of unique service that can't be found anywhere else; services that take form through the ideas and efforts of everyone involved with Ginza Komatsu.